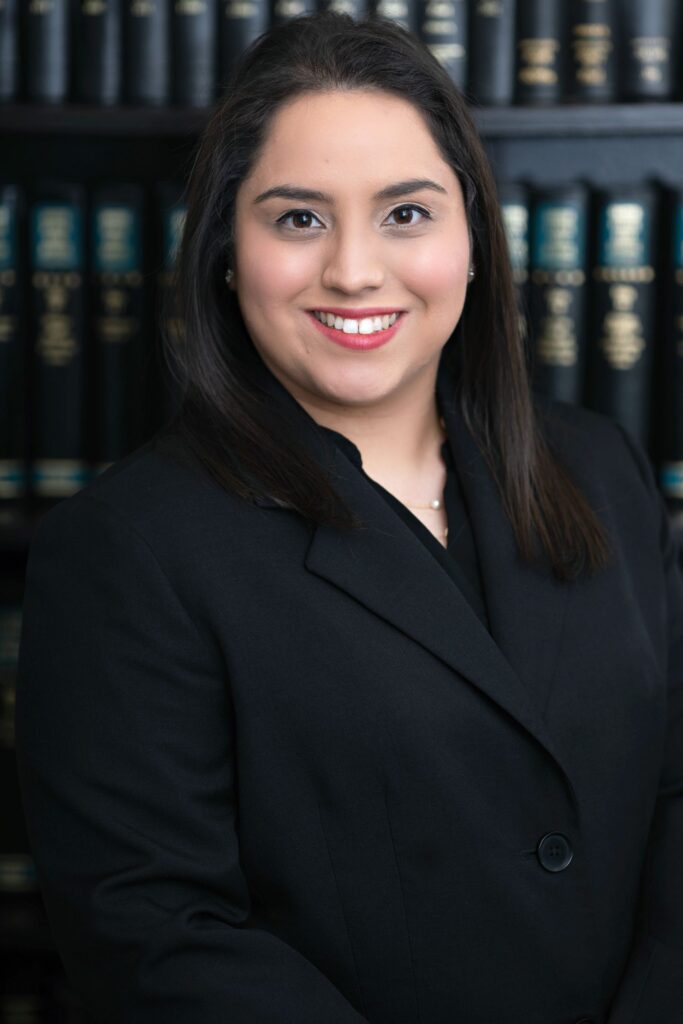 Sarah is a general civil litigator licensed to practice in the State of Texas. She was born and raised in the Rio Grande Valley and is bilingual in English and Spanish. She is highly gifted at managing a rigorous caseload while producing quality results for her clients. Currently, her practice focuses on real estate matters, estate planning, contract drafting, property liens, entity formations, landlord/tenant issues, debtor/creditor disputes, post-judgement collections, foreclosures, and evictions.
During law school, Sarah served as President of the Sports & Entertainment Law Association, Chief Reporter for the Accessible Law Journal, a pupil in the Barbara M. G. Lynn American Inn of Court, and clerked for the Innocence Clinic. During her first year of law school, Sarah garnered experience in probate matters while clerking for the Honorable Judge Peyton in the Dallas County Probate Court. While in her second and third year of law school, Sarah was offered the unique opportunity to gain proficiency on both sides of the Federal aisle, where she clerked for both the Federal Public Defender's Office for the Northern District of Texas and the United States Attorney's Office for the Southern District of Texas. Sarah utilizes the skills harnessed from these experiences to better represent her clients in and out of court.
She is a dedicated advocate with years of experience working with underserved and underrepresented communities across Texas. She fosters a passion for philanthropy through mentorship and participates in several community partnership programs supporting education and medical organizations representing communities in need. Prior to law school, Sarah was a Science Educator and Varsity High School Coach with the Dallas Independent School District.
She now works diligently to represent her clients by providing effective and efficient legal services.
Education:
– The University of North Texas at Dallas College of Law, Juris Doctorate, 2019
– The University of Texas Rio Grande Valley, Master of Business Administration, 2016
– Baylor University, Bachelor of Science in Biology, 2013

Publications:
– Accessibility-Friendly Spaces: Are You Protected?
https://accessiblelaw.untdallas.edu/accessibility-friendly-spaces-are-you-protected
– Preparing For The Worst: A Quick Lesson On Power Of Attorney Documents
https://accessiblelaw.untdallas.edu/preparing-worst-quick-lesson-power-attorney-
documents